Meet Our Team
---
Clinical
---
Jennifer Pacyon, Psy.D.
Clinical and Forensic Neuropsychologist
Email: [email protected]
NJ License #35SI00596300.
Dr. Jennifer Pacyon is a Clinical and Forensic Neuropsychologist at Forensic Psychology and Neuropsychology Services, PC. Dr. Pacyon is a Pennsylvania and New Jersey licensed clinical psychologist who specializes in forensic, as well as clinical, comprehensive neuropsychological and psychological assessment of children, adolescents, and adults. Dr. Pacyon received her Doctorate in Clinical Psychology (Psy.D) from the Philadelphia College of Osteopathic Medicine in 2016. She also received a Master's in Science in Clinical Psychology from PCOM, a Master of Arts in Psychology from Medaille College, and a Bachelor of Arts in Psychology at Daemen College. Dr. Pacyon completed an APA approved internship at Friend's Hospital and was formally trained in Cognitive Behavioral Therapy by the Beck Institute of Cognitive Therapy in Philadelphia, PA. Dr. Pacyon completed her postdoctoral fellowship in forensic and clinical neuropsychology at Forensic Psychology and Neuropsychology Services, PC. Dr Pacyon's expertise includes the diagnosis of Autism Spectrum Disorder including use of the Autism Diagnostic Observation Schedule-2, which is one of the "gold standard" in Autism assessment. She has conducted numerous forensic mental health evaluations in the areas of parental fitness and best interest of the child evaluations, defense and plaintiff independent neuropsychological and psychological evaluations due to personal injury, fitness for duty, mental state at the time of a crime, competency to stand trial, risk assessment of violent and sexual offenders, etc. Dr. Pacyon was also formally trained in pediatric neuropsychology.
---
Amanda Sunday, Ph.D.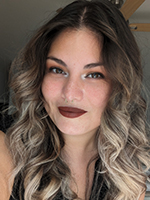 Clinical and Forensic Neuropsychologist
Email: [email protected]
NJ License #35SI00596300.
Amanda Sunday, Ph.D. is a New Jersey Temporary Permit holder working as a postdoctoral fellow at Forensic Psychology & Neuropsychology Services, P.C. and Neuropsychology and Rehabilitation Associates. In 2023, Dr. Sunday earned her Doctor of Philosophy (Ph.D.) at the APA-Accredited Clinical Psychology Program at Alliant International University, Fresno—CSPP. She also earned her Master of Arts degree in clinical psychology from AIU, Fresno—CSPP. She obtained a bachelor's degree in both Psychology and Criminology with an option in Forensic Behavioral Science from California State University, Fresno. Past practicums include the following experiences: therapy and assessment of adolescents who have offended sexually; group therapy in juvenile detention facilities and jails; assessment for learning disabilities with general population; therapy in the Women's Health Clinic, assessment and treatment of PTSD at VA, Fresno; and neuropsychological assessment identifying ADHD/ASD, PTSD, and brain injury in private practice in CA. Her internship experience took place at Department State Hospital—Coalinga, CA (APA Accredited) where she worked with sexually violent predators and offenders with mental disorders conducting group, individual therapy, on-unit rotation activities, and assessment of risk, general cognitive functioning, and diagnostic clarification. She is certified in administering the Clinician-Administered PTSD Scale for DSM-5 (CAPS-5) and conducting Cognitive Processing Therapy (CPT).
Office Staff
---
Joe Ahsan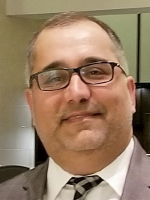 Controller
Email: [email protected]
Joe Ahsan serves as Controller for Forensic Psychology & Neuropsychology Services, PC. Mr. Ahsan is a seasoned senior accountant with over 25 years of experience in the medical industry and a proven ability to multitask, manage, prepare and deliver financial reports, oversee medical billing, budgets and forecasts to assist in key business decisions. He possesses an extensive background working in finance roles as a Controller, Accountant or Accounting Manager. Mr. Ahsan possesses a Bachelor's degree in Accounting from Rutgers University.
---
Claire Hamm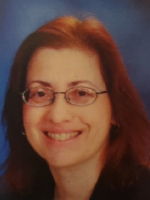 Office Manager
Email: [email protected]
Claire Hamm serves as Office Manager for Forensic Psychology & Neuropsychology Services, PC. Ms. Hamm brings to the practice over 30 years of administrative experience, having served in administrative directorships in university settings, as well as in positions of school principal, vice principal for school counseling, founding independent school administrator, and director of guidance and special education in Pre-K-12 educational settings. Ms. Hamm earned a bachelor's degree with high honors in French Language and Literature; studied abroad and earned her baccalaureate in French Language Studies from the University of Besancon, France; earned a master's degree with highest honors in Educational Administration and Supervision from Rider University; and earned a second master's degree with highest honors in counseling from The College of New Jersey. Ms. Hamm is a Certified School Counselor, a Certified School Supervisor and Director, a National Certified Counselor (NCC), a Board-Certified Tele-mental Health Counselor (BC-TMH), a New Jersey Licensed Professional Counselor (LPC), and a member and past chapter president of Chi Sigma Iota, International Counseling Honor Society. She is also the proud owner of a Borzoi (Russian Wolfhound) certified as an A.I.R. therapy dog supporting "Attitudes in Reverse" – a non-profit organization raising awareness of mental health issues and suicide prevention among school-aged youth throughout New Jersey.
---